Come studiare l'Europa del XXI secolo? Intervista a Colin Crouch
a cura di Laura Leonardi
leggi intervista 

Colin Crouch è direttore dell'Institute of Governance and Public Management presso la University of Warwick Business School in Gran Bretagna e Fellow alla British Academy. In precedenza, Crouch ha insegnato Comparative Social Institutions presso l'European University Institute di Fiesole, oltrechè al Trinity College di Oxford e alla London School of Economics. È direttore della rivista "The Political Quarterly" ed External Scientific member presso il Max Planck Institute for Social Research.
I suoi maggiori interessi di ricerca riguardano differenti tematiche e settori disciplinari, quali la sociologia europea comparata e delle relazioni industriali, la sociologia economica, issues di politica europea e britannica contemporanea e i processi di innovazione istituzionale nell'economia e nella politica pubblica.

Autore di numerose pubblicazioni, tra le più rilevanti si segnalano Innovation in Local Economies (co-autore, 2009), Capitalist Diversity and Change: Recombinant Governance and Institutional Entrepreneurs (2005), Postdemocrazia (2003) [in inglese Post-democracy (Themes for the 21st Century) (2004)], Social Change in Western Europe (1999) [in italiano Sociologia dell'Europa occidentale (2001)], Industrial Relations and European State Traditions (1993) [in italiano Relazioni industriali nella storia politica europea (1996)], Class Conflict and Industrial Relations Crisis (1977).
societàmutamento politica, issn 2038-3150, vol. 1, n. 1, pp. 233-242, 2010 
2010 © Firenze University Press  
System.String[]

Giornale Critico di Storia delle Idee



La filosofia futura
Rivista di filosofia teoretica


__________MULTIMEDIA__________

VIDEO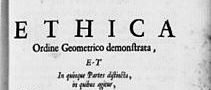 Filippo Mignini
Spinoza: la potenza della ragione
(Emsf)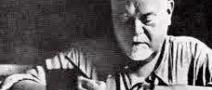 Gennaro Sasso
Giovanni Gentile: la filosofia, la politica
(Treccani Channel)

Laicità e filosofia

Che cosa significa essere laici nel nostro Paese, dove forte è l'influenza politica della Chiesa? Grandi personalità del pensiero e della cultura riflettono, per la prima volta insieme, su questa questione...

vai alla pagina